<< Back to Blog Posts
---
What is micro-learning?
October 19, 2023
Short-form content is having a moment that will probably last a while. "Micro-learning" provides the chance to dispel information in a moment, taking advantage of the short attention span so many of us have when using our devices. Quick, informative videos are the biggest trend, dominating social media platforms. However, organizations are utilizing it as well, both to train employees, educate customers, and reach new audiences. 
We enjoy providing micro-learning videos to our clients. Our selection ranges from explaining new technology to team members to supporting managers in building a more inclusive environment. Thinking of equipping your team with more knowledge or skills? Here's why micro-learning works and how it can bolster your goals. 
Micro-learning: what it is
Simply put, mico-learning is another that is intended to inform an audience in a short amount of time. It can take many forms:
Video
Currently, the most popular form of micro-learning is video content. Also referred to as "explainer videos," they are typically entertaining to watch and also simple to digest. In regards to 2023, Hubspot says: "Marketers feel more positive about video's return on investment than at any point since 2015, as they report an unprecedented level of influence on KPIs such as traffic, leads, sales, and audience understanding."
Check out some great examples of explainer videos on our blog post "Best animated explainer videos."
Micro-learning is a major trend in the marketing space, but organizations are using it to engage employees as well. It is an effective way to train new staff, provide professional development to managers, and remind team members of the standards and culture of the business. Says Research.com:
"95% of businesses confirm that video training allows their employees to learn better and faster (Kaltura, 2015). This is understandable, as people are more likely to pay attention to engaging video content. Based on a different empirical study by An (2020), 63% of respondents say that they are attentive to training videos."
Check out the variety of topics organizations Enspark uses micro-learning video for:
Digital Transformation: Five Ways a Digital Transformation will Alter Day-to-Day Operations
Understanding Geographic Identity and Biases
Digital Transformation: What is Big Data?
Gender Identity: Changes Organizations are Making to Increase Awareness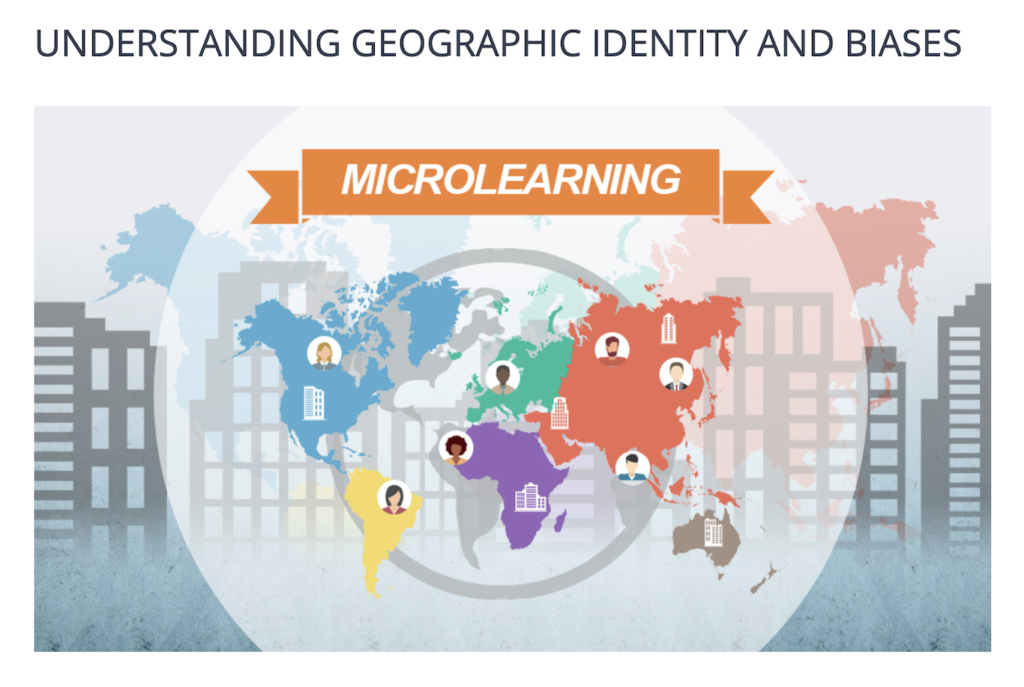 Infographics
The Oxford English Dictionary, an infographic (or information graphic) is "a visual representation of information or data".
There are a few key elements to an infographic. Says Vengage.com:
"An infographic is a collection of imagery, data visualizations like pie charts and bar graphs, and minimal text that gives an easy-to-understand overview of a topic."
A good infographic has a visual starting point and end and therefore keeps the reader engaged until all of the information has been consumed. Because of the minimal text and use of easy-to-understand images, they are quick to read and effective for retention. 
Podcasts
Audio has emerged as "easy education" with a vengeance. They continue to grow in popularity with topics very broad and very obscure. 
Because the concepts explored in podcasts are distributed using only audio, they must be easily digestible. While there are many very long-form shows, the average length is 36 minutes according to Story Nintyfour. This is a relatively short amount of time to explore complex topics such as historical events and true crime stories but may not be considered micro-learning. A growing number of podcasts, however, are under ten minutes long. Birdnote, for instance, shares information on various types of birds each morning with episodes ranging from 1-4 minutes. The ever-popular Real Simple brand does daily episodes on topics from sleeping on the weekends to things in your house to declutter. Their episodes range from 1-3 minutes.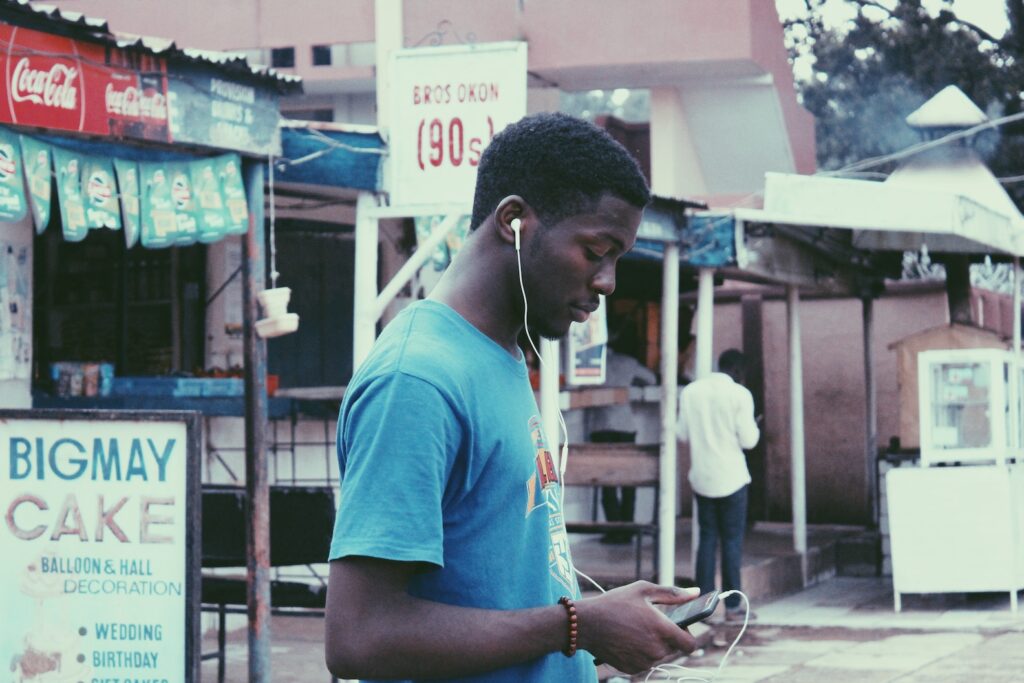 TedTalks
TedTalks are famous for intriguing presentations that pack a lot of information with the speaker on stage for a short amount of time. Presenters are required to deliver their talk in 18 minutes or less. Says Inc.com: 
"According to TED Talks curator Chris Anderson, 18 minutes is "short enough to hold people's attention, including on the Internet, and precise enough to be taken seriously. But it's also long enough to say something that matters."
Benefits of micro-learning for employee training
Many different types of organizations utilize mico-learning, from museums to any company that advertises their products or services. Mico-learning is particularly useful for companies who want to offer training to their employees, either as part of an onboarding process or ongoing professional development. Here's why you should consider it:
Accessible by smartphone
Cell phone usage may be discouraged while at one's desk during work hours, but when completing training it may increase their enjoyment and success. Though speaking of students, Cureus says of smartphone usage for completing lessons:
"By using mobile devices, students can pause and continue their micro-lessons with ease. The mobile application also gives them the opportunity to continually check on their performance, and adjust their learning accordingly. Micro-learning on mobile devices also keeps engagement levels high because it utilizes different forms of media to keep users captivated."
Giving employees the option to use their smartphones to complete training may also cause them to want to work on completing things on their own time (such as on their commute) and help them retain the information more because of not being distracted by work tasks and also being more relaxed.
And speaking of retention…
Despite what many people think, technology has not led to a decrease in attention spans. The concept that the longer a person is meant to pay attention is directly linked to their ability to retain it has been around since the 19th century. The "forgetting curve theory" was created by Hermann Ebbinghaus in the 1880s. It explored how the required length of time a person was meant to consume new information combined with the style of content played significant roles in their ability to retain it: 
"A key finding was that people on average lost 50% of new knowledge within an hour and 80% of new knowledge they've learned within a month…By providing these microlearning concepts in the workplace through gentle nudges and reminders, moment-of-need support, and learning in the flow of work with in-app guidance, learning retention rates can spike."
Source: Whatfix.com
Time
The use of micro-learning for training purposes obviously means that employees will be able to learn about crucial aspects of their roles without days of completing it on their work computers. This is especially useful for professional development for mangers who are spread thin on a day-to-day basis.
Some of our mirco-learning courses for managers include:
Tips for Managing Older Team Members
Protecting Employees from Workplace Discrimination
Five Strategies for Creating an Inclusive Work Environment
Culture of learning
Because micro-learning training takes a shorter time to consume, it can be offered to employees more often. This creates an overall culture of learning and expanding one's awareness of important information and skills. The fun aesthetics of many micro-learning trainings also help employees to look forward to them. 
Training costs
Hiring professional trainers is extremely costly. It also eats up productivity time that employees want to use and management needs them to use.
Likewise, requiring new employees to sit through hours of training costs valuable time for them to get acclimated to the company culture and have the chance to use their enthusiasm to benefit team. It also costs a company sometimes days' worth of money to have someone new sitting through training they are likely to fail to retain when they could be utilizing their skills. 
Want to read more about employee engagement? Check out these posts: 
Workplace distractions and five tips for minimizing them
Ensuring job satisfaction through employee training
How managers can help prevent Zoom fatigue
---
<< Back to Blog Posts